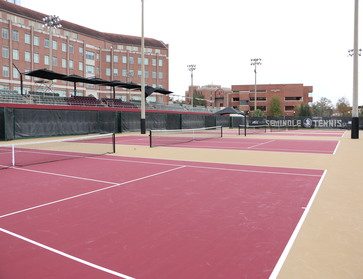 Scott Speicher Tennis Center
Scott Speicher Tennis Center
The Scott Speicher Tennis Center houses 12 lighted hard courts, over 1,000 court level seats, coaching offices, men's and women's locker rooms, equipment and storage rooms, a team lounge and a public address system. The growing pride Florida State has for its tennis program and its premier tennis center was honored just after it's opening in 1994, when the United States Tennis Association (USTA) awarded the structure with its "Top Notch" facility award.
The Speicher Tennis Center was named in honor of Lieutenant Commander Michael Scott Speicher, a graduate of Florida State University. Speicher was considered the first American casualty during Operation Desert Storm, but was later reclassified by the United State's government as missing in action in 2001 and missing or captured a year later. However, in 2009 Speicher's remains were found in the Anbar province of Iraq after a nearly 20-year search. The Scott Speicher family was later honored by Florida State at a home football game with a missing man formation flyover from the Navy. By Presidential directive, the facility bears the name the "Scott Speicher Tennis Center."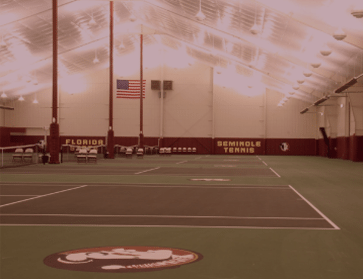 Indoor Tennis Center
The Indoor Tennis Facility was completed in April o f 2011. The multimillion-dollar Indoor practice facility serves as an additional playing arena for the Florida State tennis teams. S ince the completion in spring of 2011, the facility has serv ed as both a site for training and competitio
The building h osts six regulation courts, locker rooms, athletic training room, equipment room, office and lobby. With this new facility, bot h Seminole Tennis teams are equipped with the tools to host bo th regional and national championships now and in the future. F or the next phase, plans are in place to add spectator seating, team lounges, extended locker rooms, offices and a press box.
Besides use from the tennis programs the Mult i-Purpose Educational Facility is used for academic classes, clinics and camps. The facility is the only indoor tennis facil ity approved for college competition in the state of Florida and onl y one of a few in the southeast.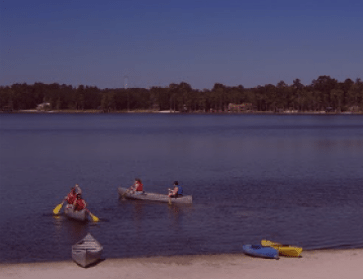 FSU Reservation
The Florida State University Reservation is a 73-ac re facility, with 10 active acres, located on beautiful Lake Bra dford. The "Rez" is located 1/4 mile from the airport and four miles from the Florida State campus. In our unique natural setting you can enjoy canoeing, kayaking, picnicking, swimming, san d volleyball, disc golf, and many other activities.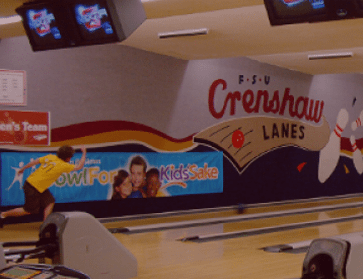 Crenshaw Lanes Bowling
Enjoy a great bowling experience at Crenshaw Bowlin g at FSU. The "Cosmic Bowling" includes a unique black light effect, with sound sensitive disco lighting, that creates an exc iting atmosphere for bowling with friends. It includes a dramatic sound system and a collection of over 20 compilation CD's to provide the best and latest music. The kids love the Disco Bowling atmosphere.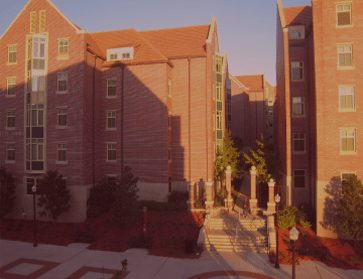 Ragans Hall
Ragans Hall, Florida State University's premier honors dorm sits just steps away from the Scott Speicher Tennis Center. Rag ans features apartment style living with 4 bedroom, 2 bath units. E ach unit has a microwave and refrigerator. Sitting right in the cen ter of campus, campers are able to get to all of the camp activities wit hin minutes! This dorm is considered the premier dorm at Florida Sta te University!